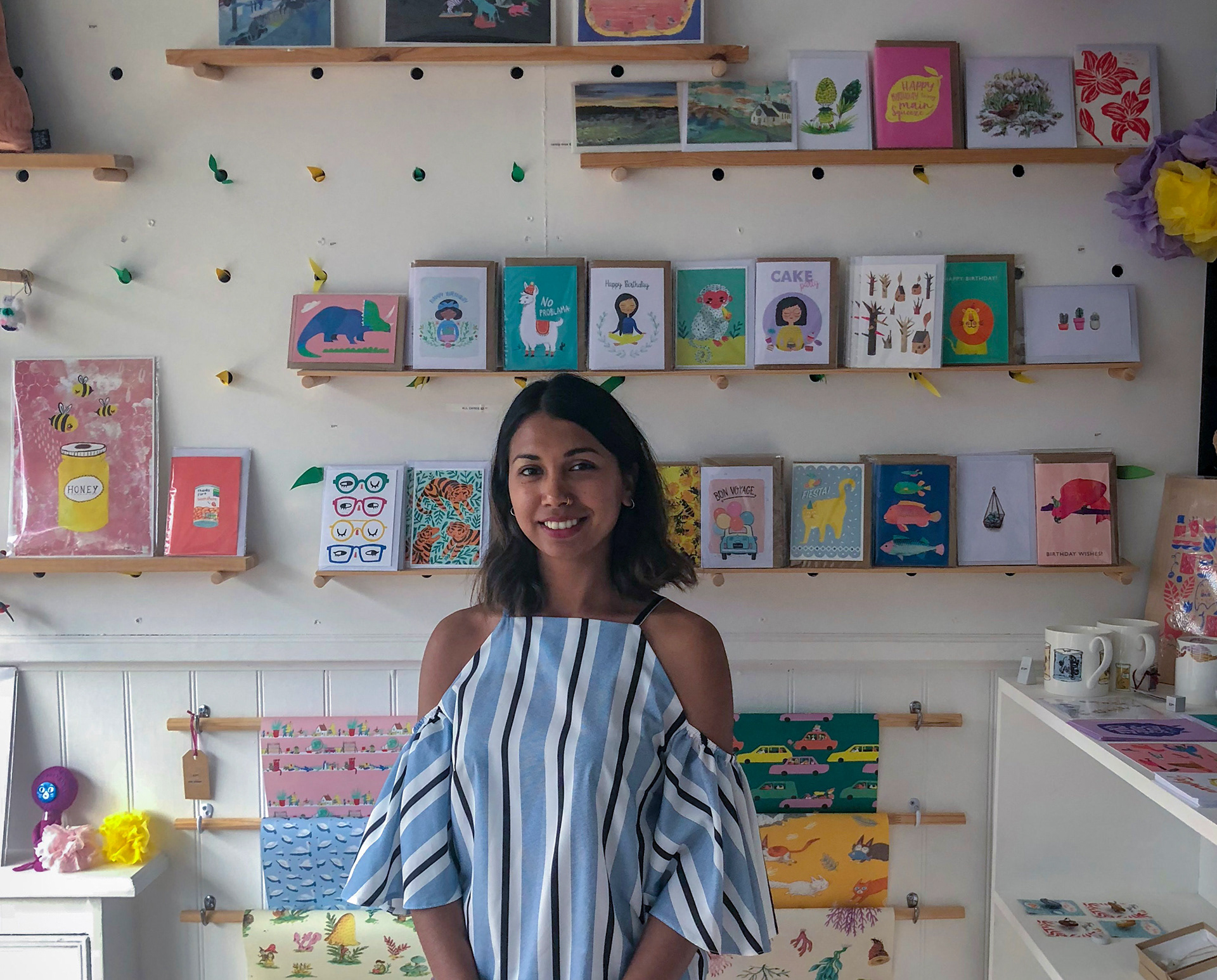 Shumi Perhiniak is a self-taught designer from London currently based by the seaside in Bournemouth, Dorset. She works full-time as a Creative Director in her family business 
Yes I'm A Designer.
As a hobby she started HerDesignWorld where she creates pretty & playful designs for
(kids and adults that don't want to grow up). You can mainly find her working from home or doodling at her co-working studio/shop where she sells collections of her greeting cards.